Hi there everyone. This is Justin. Hope you're doing well. You look great. 
Self-Imposed 30 Songs In 30 Days Challenge
As you may or may not have noticed, today I released the first video in a planned series of 30 songs in 30 days. It's gonna be what I hope is a diverse bit of covers with a smattering of my originals sprinkled in there. Two weeks even have planned themes!
The first video out there is a quick rendition of "Need You Now" by Lady Antebellum. I'll be putting out the first original song rendition tomorrow morning. I'm still looking to fill a couple of slots to fill in the schedule and am very open to requests. If you've got any ideas, let me know via Twitter, Instagram, Facebook or leave a comment on YouTube.
You can watch all the videos as they get released either on Facebook or via this handy-dandy YouTube Playlist. 
Hotel Utah Show Coming Up
The reason I have decided to embark on this crazy stretch of video making and recording, other than it sounding fun, is to help raise awareness and maybe pique some interest in the show I'll be playing on October 10th at the legendary Hotel Utah in San Francisco.
I'll be opening for Canyon City and The Last Tycoon. I am so beyond excited for this show. I can't wait to see you all out there and spend an evening of frivolity and good times.
Tickets and show information here
If the link doesn't work: https://bit.ly/2MiQXq3
One More Thing!!!
I would be remiss if I failed to mention the other video release of the day from my amazing friend, MJoy. You can check out the video for her new single (produced by me, BTW) on YouTube or at her Facebook page. If you haven't experienced MJoy yet, you are in for a treat.
And now, a picture of my cats being cute: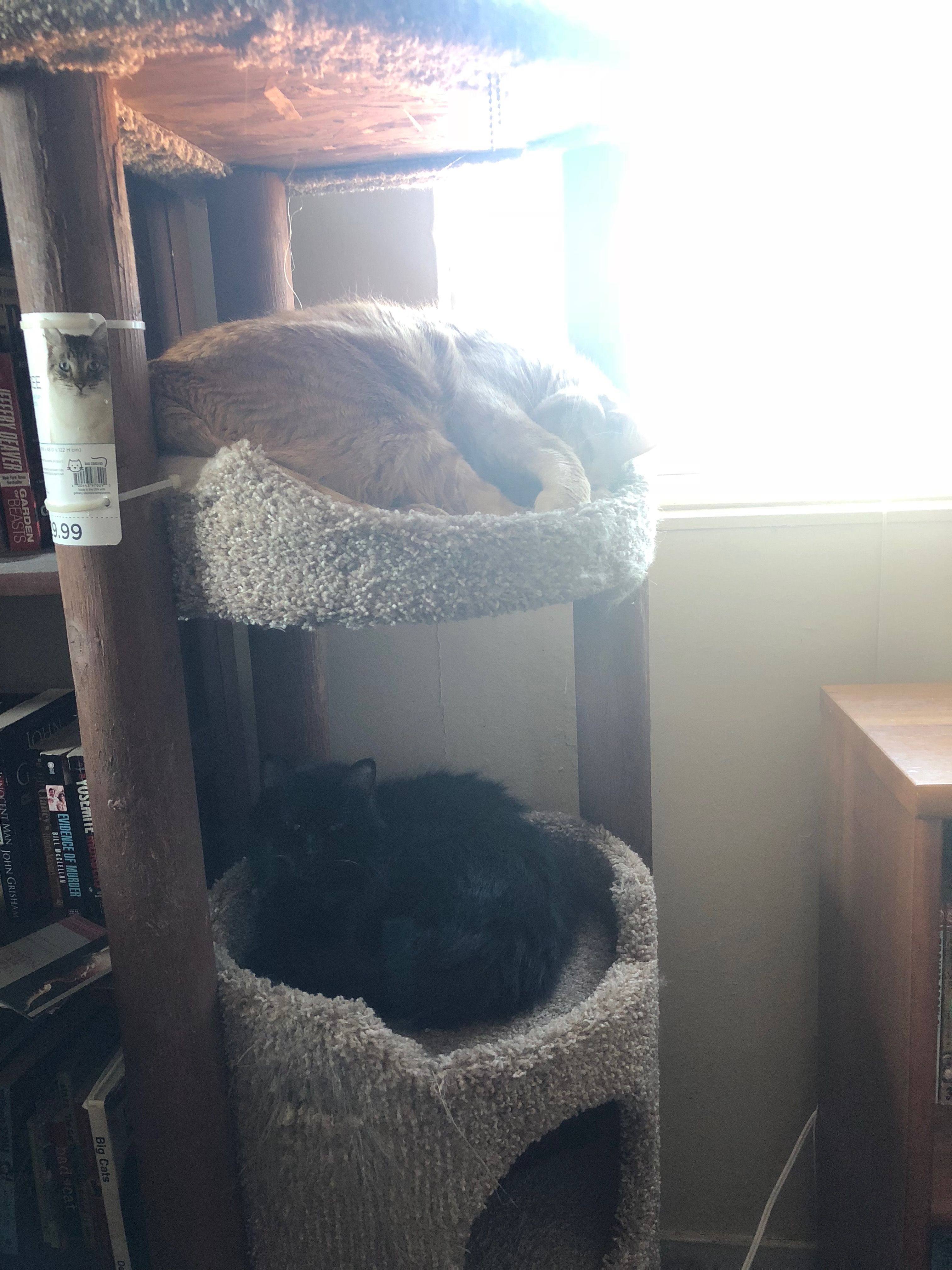 Cheers.
Justin